Bookies release odds on Holyfield vs Tyson as latter confirms date of fight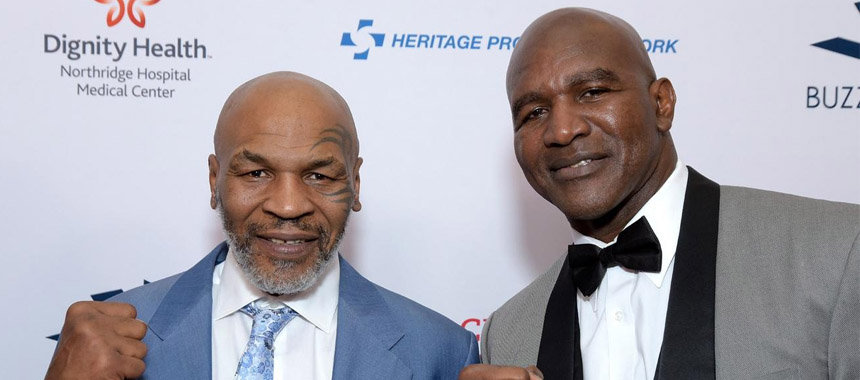 The third meeting between former world heavyweight champions Evander Holyfield and Mike Tyson will be taking place on May 29, the latter confirmed on Tuesday.
"There's a small, fundamental difference to get some paperwork done, and then it's on to the races with me and Evander," Tyson said, as quoted by The Athletic. "The fight is on with me and Holyfield. Holyfield's a humble man, I know that he's a man of God, but I'm God's man, and I'm gonna be successful May 29th."
Following Mike's announcement, BETCITY released odds on the upcoming exhibition fight:
Tyson to win at 1.4 (73% probability);
Holyfield to win at 3.4 (27% probability).
Tyson and Holyfield had met each other in the ring twice before retiring in 2005 and 2011 respectively. Holyfield won by TKO in the 11th round in 1996 before another win via a third-round DQ in the famous "Bite Fight" rematch the year later.
Tyson or Holyfield - whose side are you on? Let us know in the comments!