Liverpool's double-strike, Man City back on top, or Leicester-like sensation? 2020/21 Premier League season preview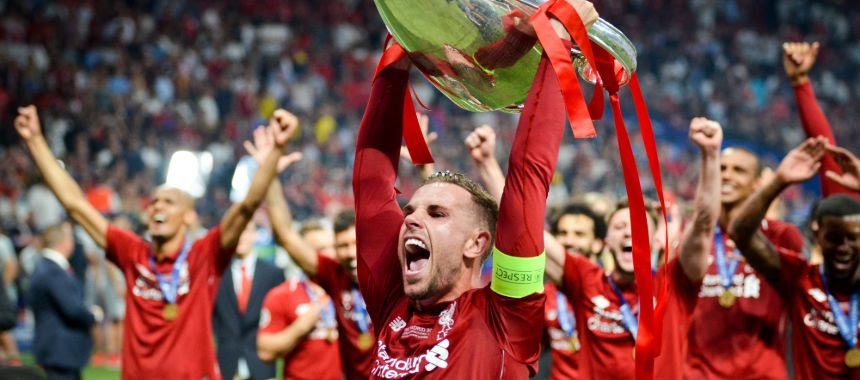 The fans' presence in the stands is not guaranteed but we've been all waiting for the big show to come back. Let's take a look at the latest Premier League odds and analyze the team's chances of claiming the crown in 2021.

Top 10 favorites (per Oddschecker)
Manchester City (-125)
Liverpool (+260)
Chelsea (+1120)
Manchester United (+1800)
Arsenal (+4000)
Tottenham Hotspur (+5800)
Leeds United (+20500)
Everton (+26400)
Wolverhampton Wanderers (+35200)
Leicester City (+38100)
Top 6 contenders' chances analyzed
Manchester City
Despite the breakdown in the Lionel Messi saga, the Citizens' chances of winning the league are ranked very high, especially now that the club has made some truly important signings. Nathan Ake's arrival is expected to put an end to City's defensive woes while hot prospect Ferran Torres will bring extra sharpness upfront.
Liverpool
The Reds have kept most of their title-winning squad, so one should definitely consider them the Prem's biggest contenders alongside Man City. Rumor has it that Jurgen Klopp's side might actually go for a newly-minted Champions League winner Thiago Alcantara - with him in the squad, Liverpool could actually improve its staggering figures of the last season and sweep all the opposition with particular ease.
Chelsea
It's a bit wild seeing the Blues ranked this low. A few months were enough for Chelsea to secure some world-class signings (Timo Werner, Kai Havertz, Hakim Ziyech, Ben Chilwell) that could easily bring them up to a completely new level - even more advanced than the one we saw when Didier Drogba was in the house.
READ MORE:
Updated odds for the UEFA Nations League: France is the favorite, Germany is out of the top-3
Key dates, odds, things to expect: 2020 NFL season preview
Money Management as the Key to Success in Betting
Manchester United
Ole Gunnar Solskjaer's side has had another shaky season which, however, surprisingly saw the Red Devils secure the Champions League spot. Is it their pinnacle? Certainly not, and if United manages to seal the Jadon Sancho deal (it still looks quite likely), its attacking potential would possibly be unleashed in full.
Arsenal
We haven't seen the Gunners play Champions League football for a while now, and it's still difficult to imagine them upsetting the bookies this time. Yet there are two factors that definitely work in Arsenal's favor this season: firstly, it's the head coach Mikel Arteta who's finally proving that Arsenal could play stylish football; secondly, it's the arrival of William Saliba and Gabriel Magalhaes who are tipped to become the Gunners' saviors at the back.
Tottenham
Spurs have never been the same since Mauricio Pochettino's departure and its latest signings (Matt Doherty, Pierre-Emile Hojbjerg) prove that Jose Mourinho's lads would be comfortable with securing the Europa League spot for the 2021/22 season.
Top 5 Golden Boot contenders (per Oddschecker)
Mohamed Salah (+620)
Harry Kane (+680)
Pierre-Emerick Aubameyang (+880)
Timo Werner (+880)
Sergio Aguero (+1260)
Golden Boot favorites' chances analyzed
Mohamed Salah
Although his goalscoring figures of the past season were quite far from what we had seen in 2017/18 (32 goals in 36 PL fixtures compared to 19 goals in 34 games last term), the Egyptian hero is still tipped to become Liverpool's key man upfront. It's not quite clear why. Liverpool has managed to keep all of its attackers and even added the likes of Rhian Brewster and Harry Wilson who are expected to get a little game time as well.
Salah as Liverpool's most prolific forward? Sure, why not. Salah as Premier League's top goalscorer? You'd better think twice before betting on it.
Harry Kane
As long as Kane plays in the Prem, he'll always be among the ones to challenge for the Golden Boot. Last season was quite unlucky for England's first-choice forward who missed 9 Premier League games through injuries. In the last 3 fixtures of the past season, however, the predatory striker found the net 6 times, showing how bad he missed football.
Harry Kane is Spurs' one and only striker for the next season and he'll surely do his best to show that he's ready to shine at Euro 2021.
Pierre-Emerick Aubameyang
Arsenal captain is set to stay at the Emirates Stadium for at least one more season and we expect him to set the league on fire once again.
The 31-year-old seems to be upbeat about working under the new manager, Mikel Arteta, and there are no new faces on the Gunners' frontline, so everything indicates that Auba could challenge others for the award once again after last season's unlucky setback.
Timo Werner
Chelsea's newcomer was on fire in the German Bundesliga, finding the net 28 times in 34 games last season. The forward has already impressed the Blues' fans with his rapid strike in the first pre-season friendly, and it seems that the 24-year-old is ready to shine right off the bat.
Werner is not the only man to rely on at Chelsea, however. The likes of Christian Pulisic, Hakim Ziyech, Olivier Giroud and Tammy Abraham would love to add some goals to their overall tally as well.
Sergio Aguero
If Man City are set for a title-winning campaign, Sergio Aguero will certainly be the man to watch - simply because there are no other strikers at City except for Gabriel Jesus.
The Argentine's biggest problem is his worrying injury record that haunts him even now when the season is set to begin. Gabi Jesus' exciting start could eventually turn Aguero into an impact sub rather than the one who's ready to compete for the Golden Boot.
Enjoyed this read? Find more betting materials in our blog!