Live Online Games in 2021 – Market Analysis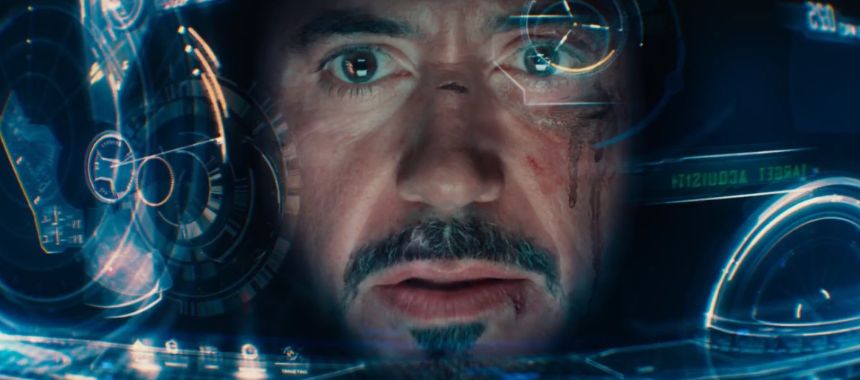 When you think about it, the immersive world of land-based casinos is the reason why live online games are on the rise. People enjoy the crowds, dealers, lavish poker tables and the lighting found in Sin City's best casinos.
Unfortunately, not everyone lives close to a land-based casino. What's more, it's not always convenient to take a break from the rigors of life to visit a casino. We can't say the same about online casinos, though. No flight tickets needed. No need to fuel your car. All you need is thirty minutes of your time to have a good time playing your favorite online games.
How big is the live online games market in 2021?
The Software Providers
The software market for live online games is about to change drastically after the recent acquisition of NetEnt by Evolution. The Latvia-based brand showed an interest in buying the Swedish company in June, proposing a €1.8 billion offer to NetEnt's shares back in June.
Evolution then gave NetEnt's shareholders a couple of months to think about the deal. In November, the acceptance period elapsed and Evolution completed the acquisition process. A few weeks after that, Evolution confirmed it had closed NetEnt's live casino operations, reducing it to a slots' development company.
For a few years, Evolution and NetEnt were the two biggest suppliers of live casino games. But now that NetEnt will no longer provide live games, Evolution is looking forward to dominating the market alone. The company supplies an extensive catalog of live online games, so there's no doubt it's up to the task.
From poker and blackjack to baccarat and roulette; Evolution supplies all online games played at online casinos. What's more, it offers multiple variations of each game so that not only can you play classic blackjack; but you could also cherish Vegas Strip or Spanish 21.
Live Online Casinos
A decade ago, finding a reliable live online casino was a nightmare. There were few of them. And even sites that had live dealers provided only a few games—popular roulette and blackjack games. If you wanted to play Texas Hold'em, you have to visit a poker-only site.
These days, nearly every licensed online casino has a live dealer section. Some sites have more games than others. Some operators have smooth running mobile-friendly sites. Others feature website that make it difficult to play.
As a result, you still need to exercise caution when choosing live dealer games. Ask for recommendations from friends. Read reviews or check your favorite operators for live games. A good friend can guide you on their favorite live dealer sites, saving you the time needed to look for reliable operators.
If you need more choices, check the live casinos options at Casinopro. They are expert picks selected after careful reviews of numerous operators. Each website is analyzed based on its games, software providers, bonuses, security, reputation and banking options. Then the experts tank the top-rated casinos for you.
The Technology
This sounds obvious but live online games in 2021 will feature the most advanced technology available, from mobile gaming and VR to 4K resolutions and Twitch streaming. That means you no longer have to settle for standard definition video quality if you want to play roulette in 4K video.
Likewise, you can opt to play poker on your iPhone or play blackjack while also handing out lessons and tricks to your Twitch fans. Many casinos have partnership with Twitch and YouTube streamers these days. As such, you shouldn't worry about getting into trouble for streaming.
However, keep in mind that not every website supports all the cool features top-end live online casinos feature. Instead, they have the standard tools needed to run live online games:
Streaming software
Web cameras and microphones
A Game Control Unit
Monitors
If you want to play baccarat and craps at a site with high advanced tech features, you need to invest a bit of your time on research. Look for VR casinos if you want to immerse yourself into the world of virtual reality. Likewise, search for 4K casinos or 3D casinos if you're interested in these experiences.
Bonuses and Promotions
Bonuses and promotions not only encourage more people to play live online games; but they also spice up gameplay. What's more, they can also help you reduce losses and increase your profits. Think about it. You receive free betting money you can use to win real cash.
When you use a bonus to play poker or blackjack and lose, your cash balance isn't impacted. But when you win, it increases, thereby improving your overall profits. With that in mind, you can also use bonuses to experiment with new tips strategies and systems.
For clarity, every casino dictates the bonuses to give live casino players and the terms they must follow to convert bonus money into cash. The most common reward is a welcome bonus—usually given as a 100% match on your first deposit of up to €1000.
After the welcome package, some casinos introduce you to a reward system through which you can earn points you could later convert into bonus money. Others take you through competitions for a chance to win thousands of euros. And if you're a high roller, you get exclusive rewards, quick withdrawals and dedicated customer service.
Mobile Live Games
Often touted as the future of gaming, mobile gaming has grown so much that no live casino dares operate without it. It accounts for over half of the iGaming industry and keeps developing for several genuine reasons.
For starters, mobile devices are cheap. Then they are portable, convenient and supportive of the advanced technology required to cherish live online games. In other words, mobile devices provide great gaming experiences. And as such, most people prefer to use them for gaming compared to laptops and desktop devices.
Five years ago, mobile gaming meant downloading native apps on your iOS or android device. Not anymore—now you only need a mobile browser like Safari or Google Chrome to play your favorite card games in a live setting.