Betting On Serie A: Is Juventus' Dominance Coming to An End?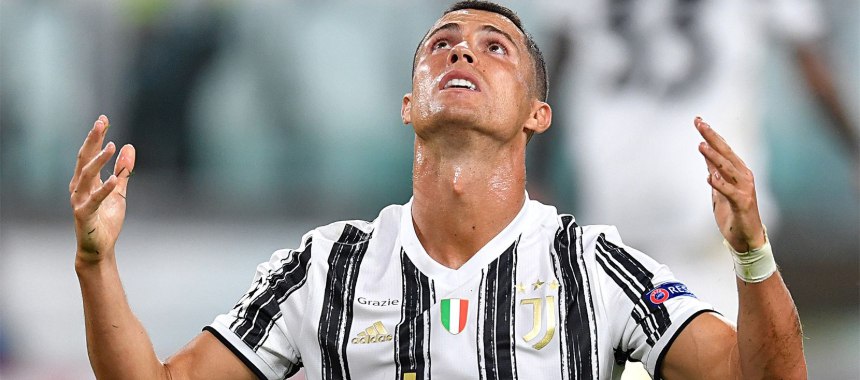 Of the clubs that dominate Europe's biggest leagues, Juventus' streak of titles (nine) is the longest. The Old Lady has had a stranglehold on scudettos since the start of the last decade, and many thought that it would last long into this one. But if you talk to punter and experts who know the league, many will say that the 10th title will be the most difficult, and some believe the title might go elsewhere.
Regardless, Serie A has become interesting again. We know the Bayern Munich will win the Bundesliga, and they might as well give the Ligue 1 trophy to PSG now. But Juventus' (perceived) vulnerabilities of left the door open in Serie A, and it's quite interesting from a betting perspective.
Juventus remain favourites
The first thing we should say is that, despite a slow start to the season, Juventus remain the clear favourites, coming in at 6/4 with 888 online betting at the time of writing. However, Inter (9/4), Atalanta (11/2), Napoli (6/1) and AC Milan (7/1) are all not far behind. The latter tops the table with a perfect record after winning a thrilling Milan Derby thanks to two goals from Zlatan Ibrahimovic.
Anyway, getting back to Juventus for the moment. The champions started off the season with a routine 3-0 win over Sampdoria, followed up by a not-terrible draw away to Roma. Finally, they huffed and puffed away to Crotone and could only manage a 1-1 draw. New signing Frederico Chiesa was sent off on 60 minutes, but you would imagine that the Juventus of years gone by would have killed the game off by that time. Juventus were awarded three points for a fixture that Napoli didn't fulfil, but that will go to appeal, and we expect the game to be rescheduled.
There are problems at Juventus, for sure. The team seems a bit too reliant on Ronaldo's goals (he missed the game against Crotone), Paulo Dybala seems to be on the way out, and there is generally a lack of creative spark. But Juventus still boast – by far – the deepest squad in Serie A, and that could count for a lot given the lack of a lengthy summer break for top teams this year.
We have seen strange results all across Europe in the early season, and many pundits are putting it down to fatigue after a lack of preseason preparation. Remember that many clubs, including Juventus, Inter, Roma and Atalanta, were playing European football in August. Many players have played five international games since that time alongside league and cup fixtures – it's really going to take a toll this season.
Milan have been impressive
As for the challengers, Napoli and AC Milan have been the most impressive. But we do wonder whether both Napoli and Milan have the squad depth to manage Europa League campaigns on top of a tilt at the Serie A title. Milan, as we mentioned, are still 7/1 for the title despite having a seven-point advantage over Juventus at the time of writing. That tells you the bookmakers believe that the challenge will peter out sooner rather than later.
Inter are probably most people's picks as the candidate to top Juventus, and we should point out that some bookmakers have put them as slight favourites, although the odds dropped again after defeat in the Milan Derby. Regardless, Antonio Conte has plenty of attacking options at his disposal, including Romelu Lukaku who really has taken a shine to life in Italy.
Can Inter finally topple Juventus? The short answer is, yes. But the more pertinent point is that Conte's men offer a bit more value in the title race than Juventus. If you can find Inter at 2/1 or over, then it might be a shrewd investment for the season. They have a decent run of fixtures across November and December, and we could really see them with a commanding lead by Christmas. At that point, it's unlikely that you will find odds of over 2/1.
Read more interesting articles in our blog