Updated odds for the UEFA Nations League: France is the favorite, Germany is out of the top-3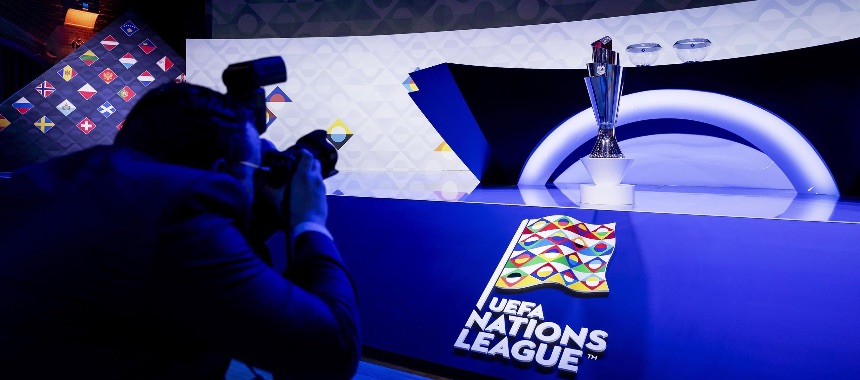 The second season of the UEFA Nations League, the new football tournament for national teams, will occur in autumn. In the 2020/21 season, the UEFA Nations League will be one of the national teams' chances to qualify for the 2022 World Cup.
How to qualify for Qatar 2022 World Cup through the UEFA Nations League?
If a team doesn't qualify directly for the World Cup (doesn't win its qualifying group), it can do so through the play-offs. Twelve teams will play there: 10 teams that came second in the World Cup qualifying groups and the two best teams that won their UEFA Nations League groups. All 12 teams will take part in the play-offs: three teams will qualify for the World Cup. There will be an additional motivation to fight for first place in each group.
France is the favorite of the tournament
The top teams will play to win the tournament in League A. The teams that win their groups in League A will play in the finals in a play-off format. There will also be a bronze medal match. Although the latter got into a difficult group with England, Denmark, and Iceland, the favorites are France and Belgium.
Bookmakers offer the following odds for the 2020/2021 UEFA Nations League winner:
France +350
England +600
Belgium +600
Spain +600
Germany +700
Netherlands +800
Italy +1000
Portugal +1200
Poland +3400
Croatia +3400
The COVID-19 pandemic makes it more challenging to analyze international matches this year. So far, one thing is exact: tipsters shouldn't bet on the obvious favorites, because they can lose.
The France national team is one of the tournament's favorites, but some teams may make a splash. England and Belgium, other favorites, play in the same group, and the winner of their match will increase its chances to play in the finals and win.

Read More:
Key dates, odds, things to expect: 2020 NFL season preview
Money Management as the Key to Success in Betting