Youth Players to watch out for in the Premier League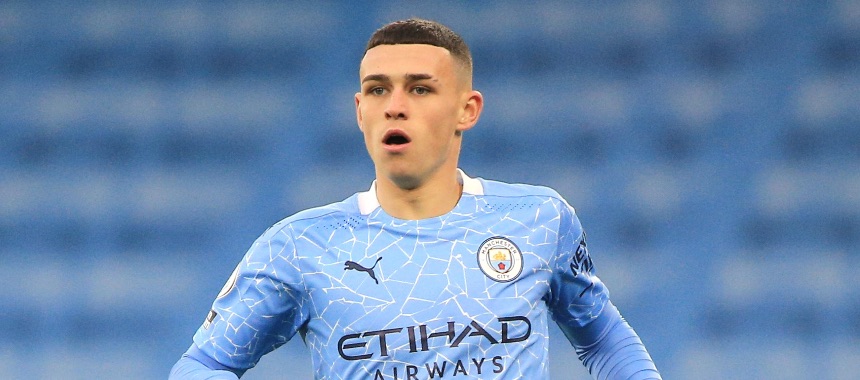 The year of the youth
2021, the year of the youth prospect. Following on from last season's rise in emerging youth graduates, many young players have risen to cement starting positions and some have even become crucial members to their team. All around Europe there has been a huge shift as many clubs have had to overcome ageing sides and rebuild with younger talents. The Premier League has perhaps been the prime example of a league that has profited the most from an influx in top-class youth prospects. Arsenal and Chelsea are two teams that in recent seasons have allowed many of their academy graduates to get game time who have eventually become regular starters. Manchester City needed to find successors to Kompany, David Silva, and Fernandinho, whereas on the red side of Manchester, United have adopted a strategy focusing on academy development and young player recruitment.
So far, many of these young players have contributed greatly to how the season has panned out so far. Man City, who possess a number of those promising talents, are sitting pretty at the top of the table with their winning and unbeaten run only recently coming to an end against their arch-rivals, Manchester United. While the league appears in the bag, their attention will be focused on finally lifting the illustrious Champions League trophy. The race for the top 4 is perhaps the most unpredictable and offers the most exciting football betting odds. This could potentially be a battle between Manchester United, Leicester, Chelsea, Tottenham, Everton, West Ham and defending champions Liverpool. At the other end of the table, it could also be a very interesting fight for survival with a handful of teams from the 15th position below concerned with their chances of falling into the drop zone. It's going to be an exciting finale.
Profiling the Premier League's young players to watch
Bukayo Saka. Our first pick on the list is Arsenal's left-sided all-rounder Bukayo Saka. He has arguably become Arsenal's first name on the team sheet racking up the third-most minutes so far this season. In fact, for his age (those born in 2001), he is the most experienced player across all of Europe. It has been a fast rise for the 19-year-old coming from Arsenal's Hale End Academy to breaking through into the side in the 19/20 season and his importance for Arsenal today. He is seen as not just one for the future, but one for now. Definitely a talent capable of great things.
Curtis Jones. It can be hard for a youngster to break into any team in the Premier League, never mind the defending champions. Perhaps Liverpool's lackluster season has allowed opportunities for more minutes for youngsters, and Curtis Jones has taken his chance. We saw glimpses of the local Liverpool lad last season, particularly the moment he curled in a beauty past rivals Everton, but we've been very impressed by his ability from 30 appearances so far this season. There is definitely more to come from him and expect to see him rise to a place in the England team in the near future.
Phil Foden. This is perhaps one of the most obvious choices. Phil Foden had been tipped to be the heir to David Silva which are enormous shoes to fill, but early signs of Foden are looking extremely promising. Not only has his minutes increased compared to last season, he has also scored 11 goals in all competitions so far, already surpassing his 8 from last year. At 20 years old, he is becoming one of Southgate's favourites in the England team and Guardiola has tipped Foden to go onto achieve massive things both with City and as an individual.
Pedro Neto. Football fans love fast tricky wingers and over the years, the Premier League has been a hotbed for those kinds of players. Pedro Neto is one of those. He has become an important playe,r especially since the injury of Jimenez and is the joint top scorer at the club in all competitions this season. He is a part of Wolves' Portuguese stars tearing it up at Molineux and at just 20 years old, Wolves will be holding onto him tightly for a few more years at least as the big clubs come sniffing.

Wesley Fofana. The truth is, there is a huge list of talented youngsters that we could have included. Tariq Lampetey is one but unfortunately, he has just been ruled out for the rest of the season due to injury and there's also Mason Mount, but we decided to stick with players born in the year 2000 or earlier.
Therefore, the next young player to watch is Leicester's Wesley Fofana. Leicester have potentially disrupted the so-called big six and they may be in the process of replacing Arsenal, at least for this season as they sit in the top 4. They are a club that have been praised for their recruitment over the last few years and one that has stood out for them this season is Fofana. He is an elegant central defender who has added to a strong Leicester defence. By playing alongside the experienced Jonny Evans he will learn a lot and it will eventually form a formidable center back partnership with Caglar Söyüncü.
The future of football is bright!
With so many young players emerging this season, competition and excitement around the Premier League is heating up. Not only is this exciting for the league, but the England national team is also benefiting from so many rising talents, now creating a formidable squad depth to rival anyone. This new generation of footballers provides fans with a lot to look forward to in the years to come, and these are just a few of the best young players to watch.